Submitted by XL-Network on Sun, 2011-12-18 10:49
A bit over a month ago the lustrum committee of our rowing club got the idea to praise the steer. He (or she) has to sit still for two hours. Rain, hail, wind and all other kinds of discomfort is part of their job. En for what? To lead the rowers in a straight line and to coach them. That's why the people of the lustrum committee thought it would be a good idea to create a award called The Rudder King.
Because I steer/coach about three teams it seemed a good idea to ask some people to nominate me, but only if they thought I deserved it. A couple of people emailed me back. Also when I was steering teams, I made little jokes about the fact that you could still nominate (wink wink).
Friday night after the kale meal, which was quite good by the way, the award was given out. First a list of all the nominees was announced. There were a lot of them and there were a number of good ones. I didn't think I would win it. But the phone call and the text message from two different persons that afternoon made me think otherwise. First the story of the award and the little fin was told. Then it was time to announce the winner.
I was flabbergasted when I heard that I was The Rudder King 2011. There were seven different teams who voted for me. I am deeply honored that I get to be called this amazing title for a whole year. The award is now standing in my living room but I have to return it February 2012. That's the birthday of KGR De Hunze (our rowing club) and the award will be placed in the trophy case for everyone to admire. I do however get to keep the certificate and the explanation.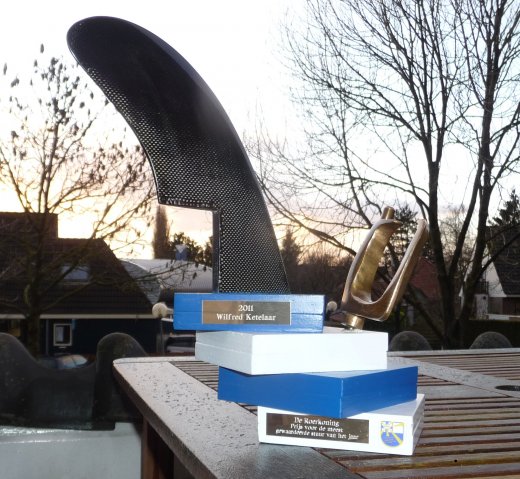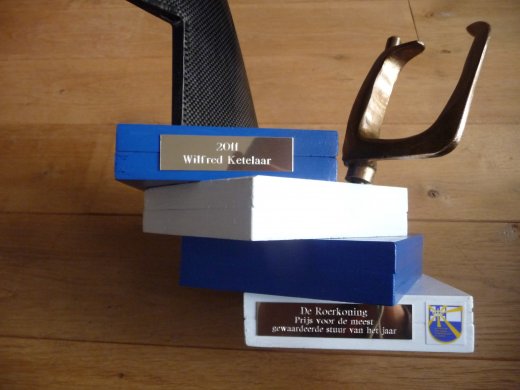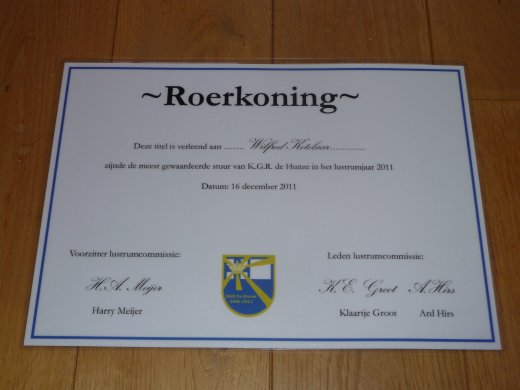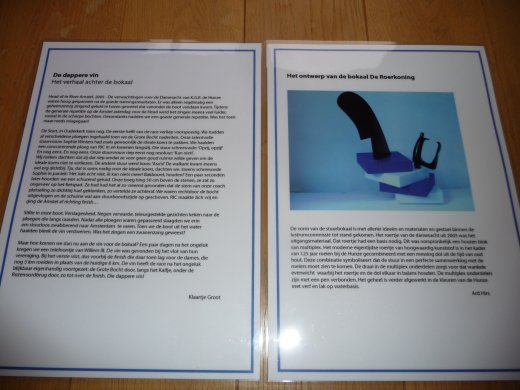 If you couldn't make it Friday night you can always watch the movie below to see how modest I received the award.