Submitted by XL-Network on Fri, 2013-03-22 19:29
Yesterday I placed a large order at a later to mention webshop. I'm busy doing a new project which you will hear of in about 2 to 3 weeks. Large orders come in large boxes. The thing is, I have a small car.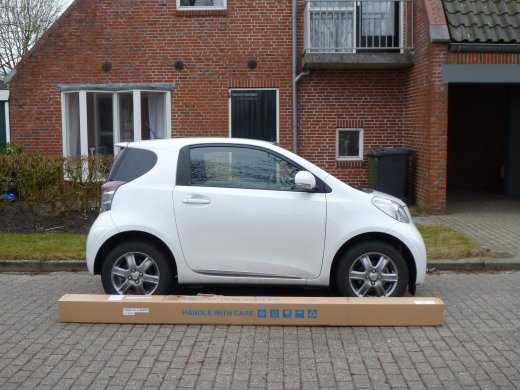 My Toyota iQ is 2.99 meters long. The box 3.02 meters. Big box vs Small car.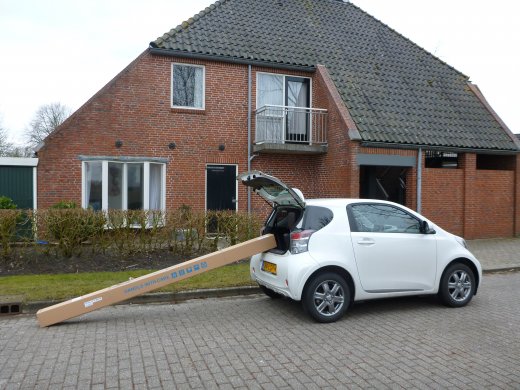 Will this ever fit? Who is going to win?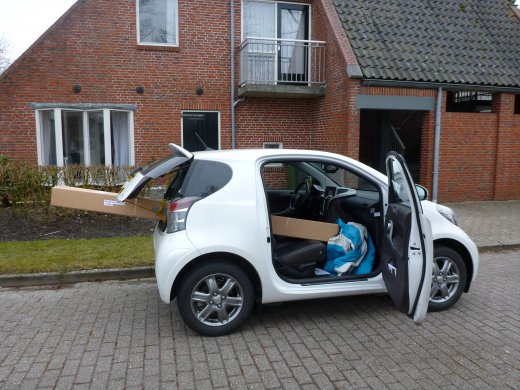 Yes, it fits! Although it sticks out just over a meter behind the car and officieally it needs a red/white sign. But I made it safely from my work to my home.