Submitted by XL-Network on Tue, 2013-04-09 18:24
I mentioned a big box and darkness before for 'the big project'. Last weekend it was finally time to finish it all. I've already bought six pieces of two meter long cable conduit and I've made an appointment with my parents (my dad is a construction worker) on Sunday. If you haven't noticed, 'the big project' is a home theater projection.
First we started to hang the screen. That starts with defining the exact place of the mounts.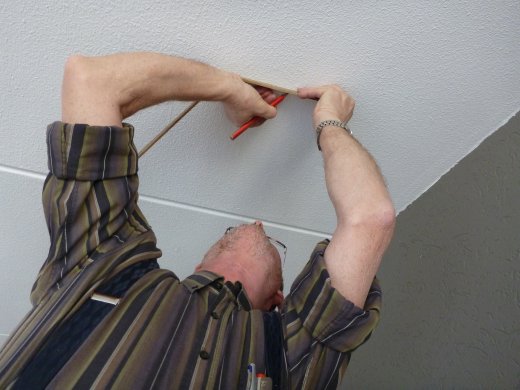 It was quite a job to install the mounts. According to the manual you should be able to slide the screen after installing to adjust the position, but that didn't go. Good thing it helps if you have small fingers.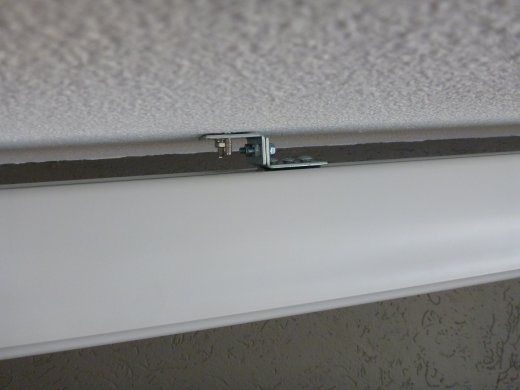 The last nuts are tightened while my mother supervises.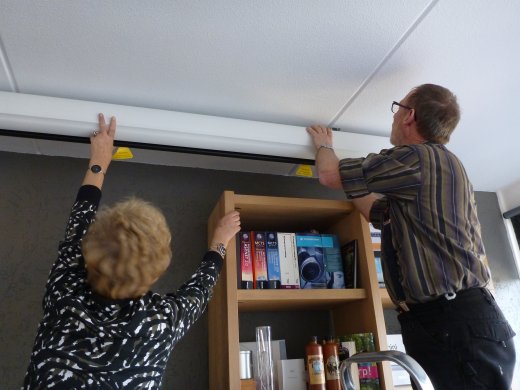 This is how the screen looks when it's up. Tomorrow he white conduit will be painted in the same color as the wall so it blends in.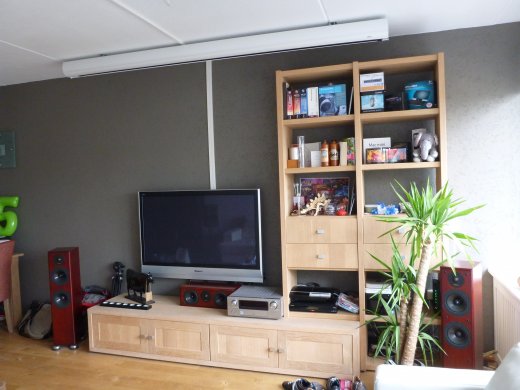 And this is how the screen looks down. The visible part is 225x127 cm, a diameter of 102". The screen, a i-Visions CinemaHD, is tab-tensioned (read: there are little pieces of string on the sides to tighten the screen) and is controlled with a remote to automatically go up or down.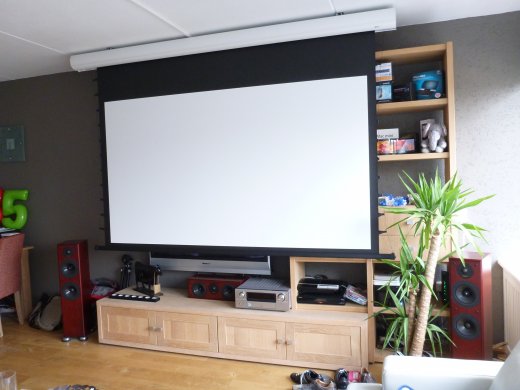 A big project means lots of stuff. Fortunately everything cleaned up nicely.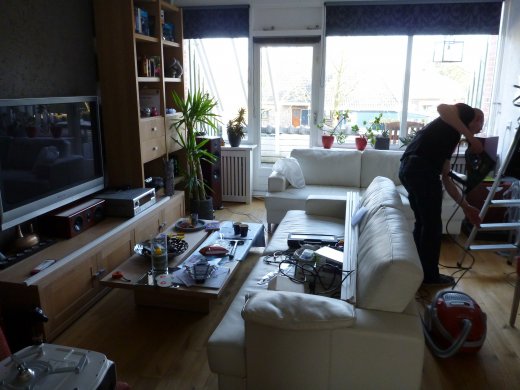 This is where the projector is mounted. First measure. Not to close to the wall and in the center.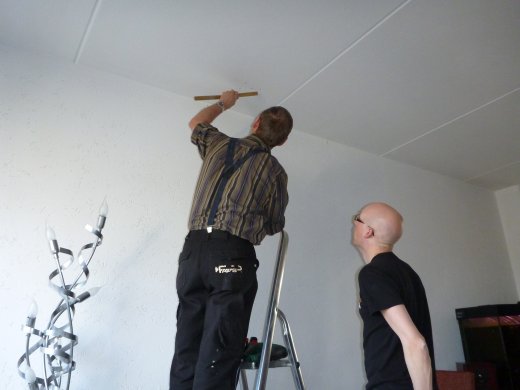 Drilling a hole and making sure the waste is sucked away.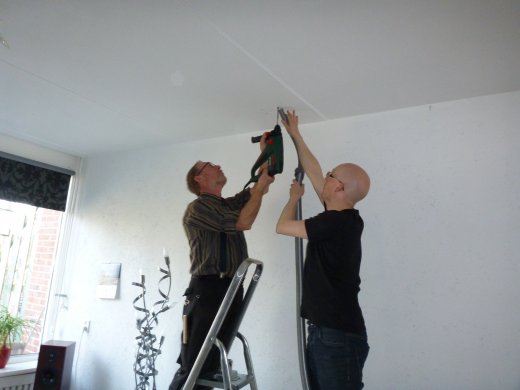 This is where the projector hangs. Four big bolts. The ball joint makes it possible to adjust the projector.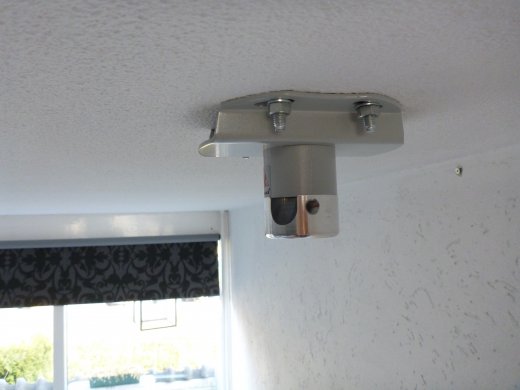 The Epson EH-TW8100 projector is in place and the cables are tucked away. The flat HDMI-cable is quite rigid and was a bit difficult to put into place.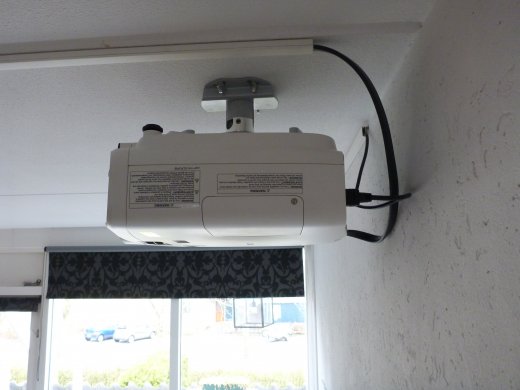 Done! Now to enjoy a game of football. Mainly because of my dad, I don't like football that much. I did however watch a movie later that night.