Submitted by XL-Network on Sat, 2011-08-27 23:17
Yesterday I went down to Starbucks for some tea and a sandwich, just a half hour work to get breakfast. This morning Bert had the good idea to go to the restaurant closely at campus. There you can just scoop it on your plate and you pay by weight. The also had free WiFi so I got to go online to get up-to-date again. After we put all the reserve parts in the truck we left for a short 40 kilometer ride to the company that was going to ship our bikes back to Europe. Normally it would take around 1.5 hours in The Netherlands, but here you can add a hour because of the traffic and all the traffic lights in the city. Lee had made a track last night and copied it to the GPS devices of several riders this morning. We left in small groups around five or six.
Loading the bikes went pretty quickly. We benefitted from the experience back in Groningen a few months back. Because we had to wait for the two vans to pick us up and bring us back to the hotel we went to a nearby deli to get a sandwich. The man and his staff didn't know what hit him when he saw a group of around 20 people cleaning out his place. Traffic in the city is a disaster by the way. Okay, it was rush hour, but everything was stuck. I bet walking would be faster at some moments. Solution: remove a lane for cars and transform it to a separate bike path. This way less cars would fit downtown and people would have to go by bike. On the way to the hotel we also went by the Georgetown Cupcake (where we got our cupcakes). There was a line outside the building of dozens of people waiting to get something yummy. It just looked like a Apple Store who had the iPod 3, but then every day.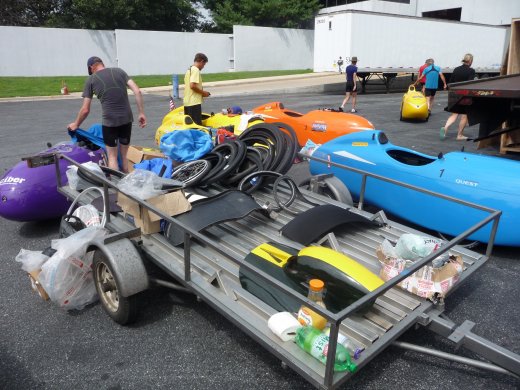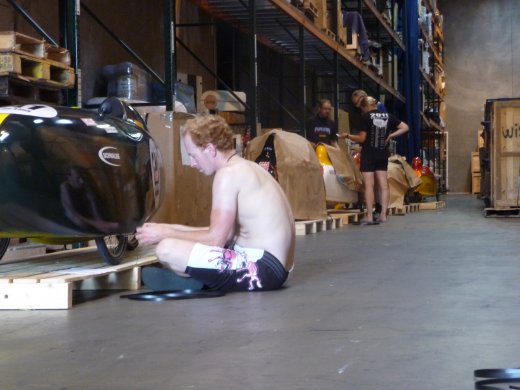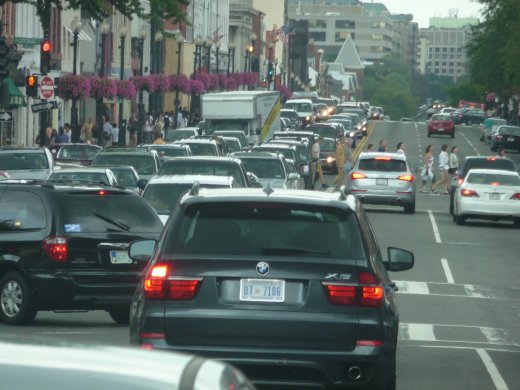 I was planning to go to a close by campground with Harry for a couple of days. Because we checked out in the morning we put all our stuff in Johann and Marcel's room. After we thanked Winda for cooking and we handed her the gifts (a apron and some nice soap) we took the free shuttle bus to get to Dupont Circle to get on the subway to College Park. When we arrived there I wanted to call the camp ground to check how we can get there. After the phone booth had swallowed my two quarters I decided to use my cell phone. Bus 83 is the one we needed. And when we go outside it had just left, so we waited a half hour for the next one. At the campground we setup our tents in half darkness, ate and took a shower.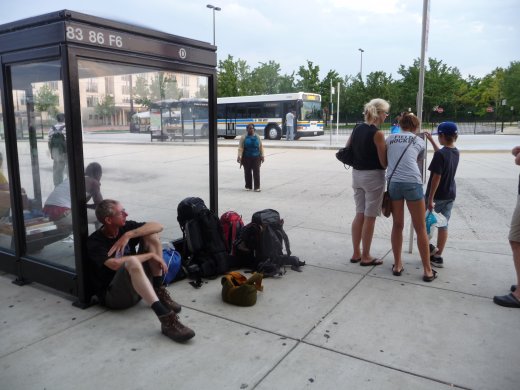 Tomorrow Irene will be visiting and I've heard she's wet and intense (ehhh, I mean the hurricane). Don't know what will happen, but I'll expect a lot of wind and rain (no heavy storm). My tent is also rated up to 130 mph (209 km/u), so that will turn out just fine. If you don't hear anything from my by tomorrow, I'll probably was blown away.