Submitted by XL-Network on Fri, 2012-06-29 17:40
Because I'm always curious about who my visitors are I keep statistics about certain things with Google Analytics. Here you can see how many visitors come by every hour/day/week/month, where they come from, which pages are popular and more.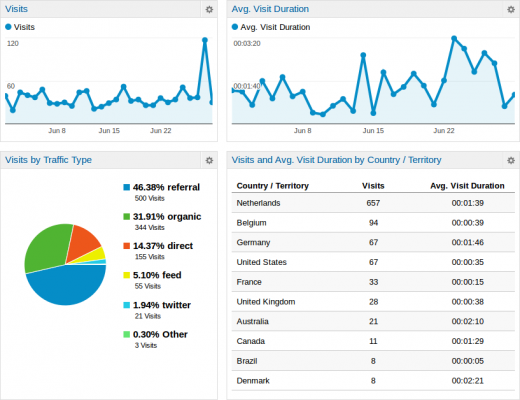 For instance. I could see that during my trip trough America the number of visitors increased by a factor five. I could also see that my Sinner Mango+ which is for sale is very popular. In the first three days the page was visited almost 900 times. Handy to know, but there are some things that Google Analytics can't tell you. So, I'm wondering:
What do my visitors like to read on my site?
What do the want to see more (or less) of?
Isn't it too recumbent orientated and should I write more personal items? (for instance that I came second when karting yesterday)
Do they like the design of the site or should it be renewed? (personally I think it's time to update the site, but yeah... time)
Add to the list...
I would like it if you, my readers, could leave a comment below with tips, tricks and additions. Thanks ahead!