Submitted by XL-Network on Wed, 2012-07-04 23:57
As I mentioned in my blogpost about Cycle Vision my left indicator didn't function properly. The one in front lighted up very faintly and the one in the back didn't do a thing. That's why I made an appointment with Felix, the electronics guy from Sinner Bikes. I took a couple of hour off from work and around 3 PM I entered the workshop. We placed the bike on it's side on 'the operating table' and we started to track down the problem.
First we removed the rear LED because it didn't function at all. We measured it and yes. A very high resistance. Probably broken. We replaced it with a new LED and retested it, but... still nothing. We removed the front LED, replaced it, re-soldered it... hmmm, fixed a break in the cable. And still nothing. Now both LED's were burning very faintly. There had to be a different problem.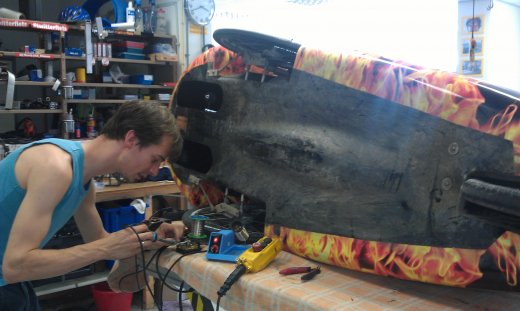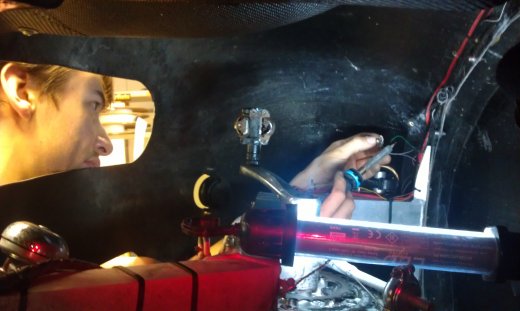 We checked the wiring and eventually removed the dashboard to see if something was wrong there. At first everything seemed okay, but we quickly spotted a heatshrink that fell of one of the welds. Whoohoo, could that be the cause? Nope, unfortunately not.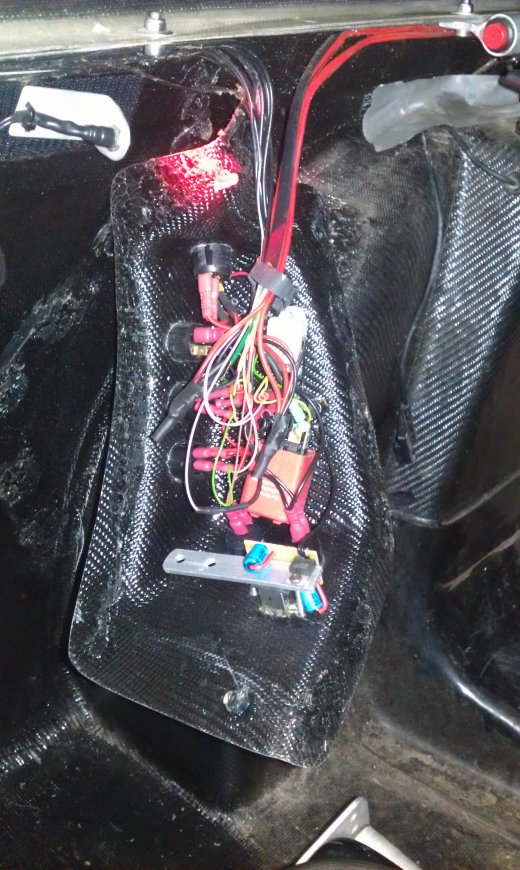 In the meantime it was already 5 PM and it was time to go. Without my bike. Fortunately I could borrow a Sinner Mango Sport. It only had day lighting, but fortunately I had a head light in my bag. So, after coaching my rowing ladies, doing skiff-1 instruction and participating in a end of the season get together of my theatersports club it started to get dark. All worked out fine though. My bike is now all alone in the Sinner workshop. I hope I can pick it up again tomorrow.