Submitted by XL-Network on Fri, 2012-11-16 23:42
49 days. That's how long I had to wait for the ordered Google Nexus 7 I received last Thursday. And for those who don't know what it is. It's Google's newest tabled with the Android operating system.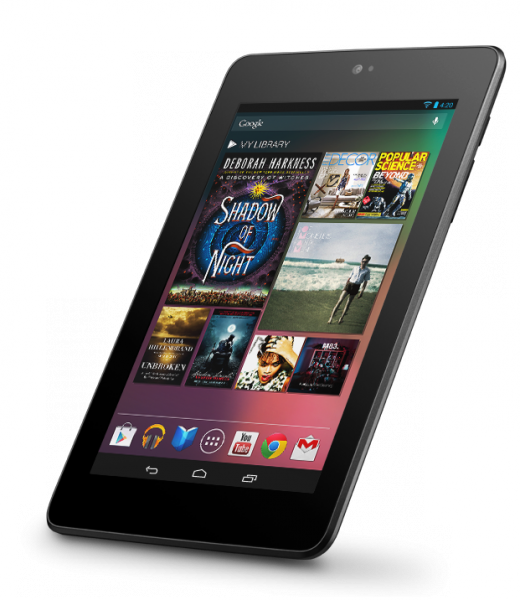 I ordered the tablet on September 21st at Dixons. Simply because I had 100 euro worth of gift certificates and this store accepts those. I got the tablet for 149 instead of 249 euro. At first I ordered the 16 GB version (the biggest at the moment), but because it took so long Dixons gave me a free upgrade to the 32 GB version. Well, free... the 32 GB version is priced the same as the 16 GB at the time. The 16 GB model became cheaper and the 8 GB model isn't sold anymore. But why wait so long? Well, the device is very popular and, like I experienced myself, is very handy.
If you turn on the tablet for the first time it asks you for your Google Account (a Gmail address or in my case a Google Apps address). After that everything is setup automatically. Email, calendar, contacts, photos and applications. I already owned a HTC Desire HD smartphone with Android 2.3.5 (the Nexus 7 is currently running the newest version, Android 4.2) All applications that were installed also installed automatically on my Nexus 7. Very handy! In daily use it's also very handy and small. It easily fits into my bag which means you can carry it around better then an iPad.
Other functions are also handy. There is Google Now which displays information you require at the current time. For instance, if you have an appointment it alerts you. If you receive a package, Google Now tells you if it's on it's way. Or if you use a desktop computer to look up an address using Google Maps, the address is also shown in Google Now. Together with a suggested route, travel time and traffic. It does the same if you have an appointment which is far away.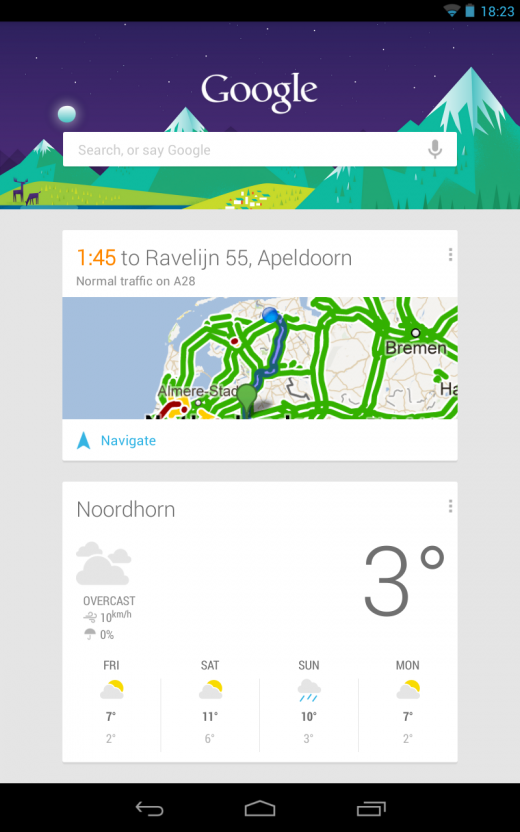 It also features Google Navigation. It guides your automatically from A to B, shows you traffic (not that we in the North of The Netherlands have any). And when you reach your destination it shows you a Google Street View picture of the building. How cool is that!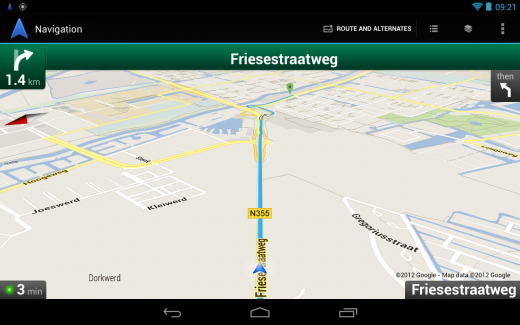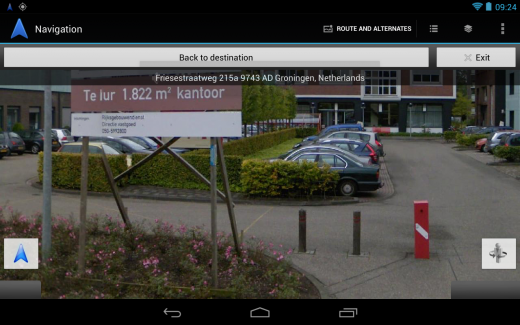 But with such a beautiful device you want to protect it somehow. That's why I went looking for a cover. After much debate I finally ended up with the DODOcase HARDcover. It's the same material as the outside of a hardcover book. The tablet is held in place by three strips of tape which secure the Nexus 7 in place. At first I was a bit hesitant, but it sticks really well. The primary reason I chose this solution is that it doesn't cover the front of the tablet like other covers doe. And it looks super nice. Just like a fancy notebook.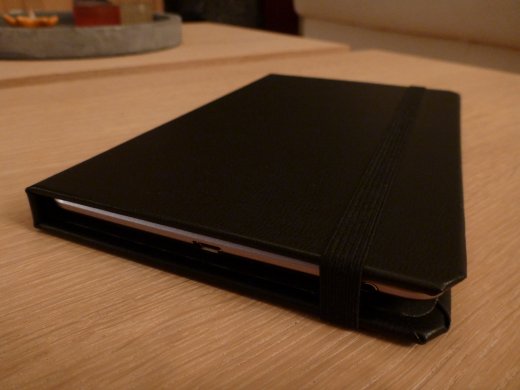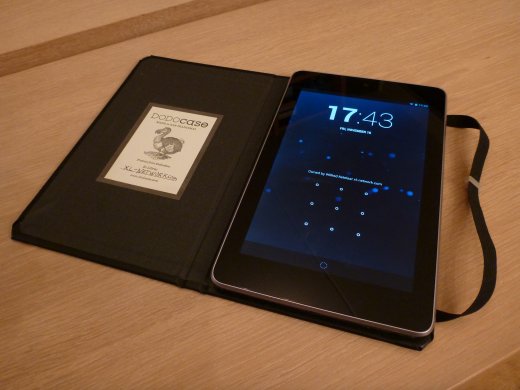 You can also place the DODOcase in an upright position which you can use to watch a movie. By using the small piece of plastic that's on the strap the back of the cover doesn't slide away. Ingenious, simple and effective.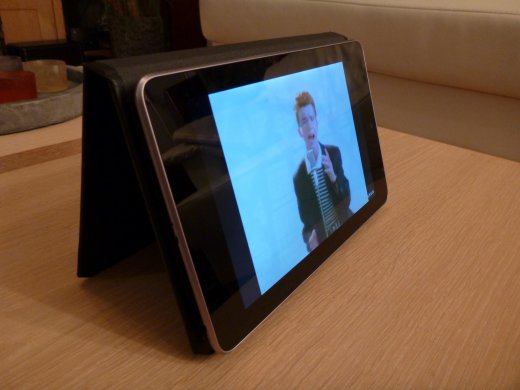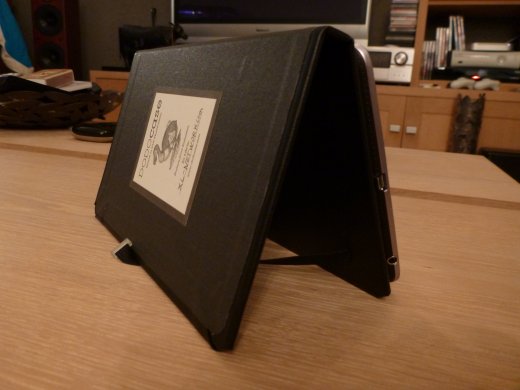 Finally the cover has a built in magnet which makes the tablet automatically turn itself on or off when opening or closing the cover. Handy!